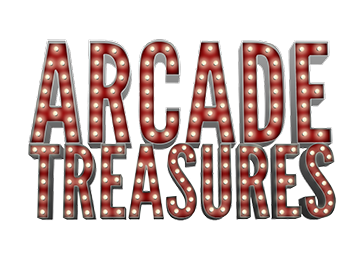 Serial Numbers
_________________________________________________________________________________________________________________________________
Most machines were stamped and serialized with the JPAPA logo, and numbered with a smaller stamp of 1-12 or less. This measure was introduced to prevent any Papa machines being passed off as originals.
Not all machines in the early productions were serialized. We have estimated that the logo stamp began with the Electricity Is Life. There is also the possibility that machines made after the Electricity Is Life were not serialized or stamped due to a lower quantity of production.
All Serial #1 machines have been retained by the Papa family.


Copyright © 2016 Arcade Treasures & National Jukebox Exchange
All Rights Reserved
No part of this website may be copied or used without written permission from John or Michael Papa.